Titleist Scotty Cameron Golf Putter Reviews
With decades worth of experience in putter manufacture, Scotty Cameron

continues to successfully achieve his main goal, which is to create the finest putters, for the greatest players in the world.

As well as offering a wide range of customizable options to ensure that all golfers can find their perfect match, you will also find that all of Scotty Cameron's Golf Putters are skillfully crafted and possess their own unique individual style and design.

One thing you can always be sure of when purchasing a Titleist Scotty Cameron Golf Putter, and that is that you will always be receiving the very highest standards in terms of exceptional service, quality craftsmanship and superior design and technology.



Scotty Cameron California Putter Series




Named after Scotty's favorite California towns the new

Scotty Cameron California Putter Series

feature a combination of the very latest state of the art performance based technology, with the very best of classic and old world putter design. All of the California golf putter series are precision milled from 303 stainless steel.

Utilizing Scotty Cameron's Tour-proven customizable specifications, including his interchangeable weighting technology, draft sole design and high toe profile setup to provide a soft yet durable feel and accurate distance control, you wont find a more advanced performance putter out there to help you improve your golf putting.



Scotty Cameron Studio Select Putter Series




Although the new

Scotty Cameron Studio Select Golf Putters

combine expert craftsmanship with the latest technology to provide the feel, touch and performance characteristics that elite players demand, there is enough playability and a multitude of options available to make them desirable for the aspiring amateur golfers as well.

In fact in total there are 9 different stunning looking Titleist Scotty Cameron Studio Select Golf Putter models to choose from, with each of them possessing their own head shape, hosel design and individual characteristics. This makes it easy for you to find a Studio Select golf putter to suit your individual swing style and preferred look.



Scotty Cameron Studio Select Kombi Putters




With the introduction of the new

Studio Select Kombi-S Putter

back in spring 2010, golfers can now choose from up to 4 Tour proven Mallet Style

Scotty Cameron Studio Select Kombi Putters

, each utilizing the same ground-breaking interchangeable weighting technology that made the

Studio Select Series

so successfully.

Offering a variety of lengths to suit your individual putting style the Studio Select Kombi Series provide you with high contrasting red ink T-Shaped sight lines to help alignment, clean looking stepless shafts to ensure an unobstructed view at address and smoothly rounded edges, to deliver exceptional feel, looks and performance.

Master The Art Of Putting
With Scott Myers Step-By-Step Revolutionary Golf Putting Formula: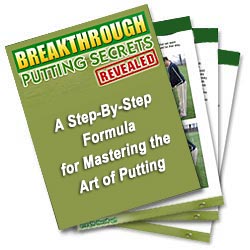 Scotty Cameron Putter Reviews: